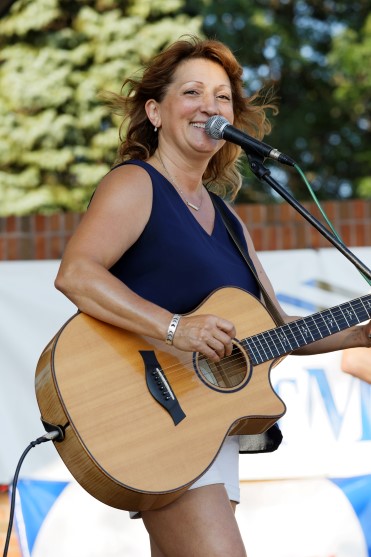 Laurie Middlebrook - Guitar / Vocals

I have always been a music lover. I remember watching Elvis, as a little girl, I was glued to the TV.

My brothers had a band, and I would sit at the top of the basement stairs, tapping some tools together and singing along.

When I finally got a guitar, I was 18 and taught myself a few chords. That was all it took. I was hooked. When I met Dr. Kim Braeutigam (our horse veterinarian) he played bass and we formed a little band in 1986. I remember being scared to death.

I have had so many great musician/friends over the years and performed all over Michigan. I love to write songs, record albums and play live music whenever I can. I have recorded four albums of original music.

Some of the highlights so far, are opening shows for artists like Diamond Rio, Joe Diffie, Steve Wariner, Neal McCoy, Ronnie Milsap, and others. I have met some wonderful people in this business. I will keep playing music, it has become a habit I can't quit.
 
Laurie lives in Freeland with her husband Kevin Spear. She has 2 children.
 
---
Besides being embarrassed by the number of songs Laurie has written about him, Kevin's main focus is always to support Laurie's music, whether that be on the bass and vocals, hauling speakers and running the P.A. equipment, or making sure Laurie has fresh strings on her guitar. Always a labor of love.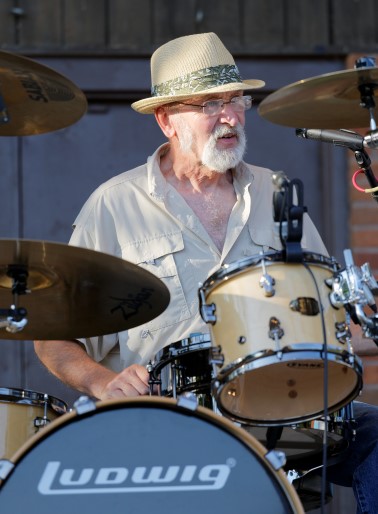 Dan Wall - Drums / Percussion
I grew up in a musical family, in Green Bay, Wisconsin.

My Grandfather had a band in the 1940's. My Dad was a drummer in the Big Band Era, playing Jazz and Dixieland music.

I got my first paying drummer gig at the age of 15, when my dad got a call to fill in, but was already booked….. so I played the job. They had to pick me up because I was too young to drive. After that gig I was hired and played with that four piece band all through High school. I also played in the school band and jazz band.

When I was 19, I joined a traveling 8 piece horn/show band. I stayed on the road full time for 3 years with different bands, playing the Midwest and Canada.

In 1976, I got married and went back to college, but continued to play weekends with the Brian Ashton Band,
the Kix Band, Bobby & Jeff Roberts, Sterling, Fantasia and Harmony. I took a break while my kids were young, then went on to play with the Theison Brothers, The Beets, Kix and others.

I have enjoyed playing with the Laurie Middlebrook Band for the past 5 years, also playing with the Corn Pone Band.
 
Dan lives in Carrollton, with his wife Cookie. He has 2 children and 2 grandchildren. He is a self-employed  general contractor.
---